Wow! I can't believe that a month has passed since the start of the year. I sometimes feel that perhaps the Earth is rotating faster so that days go by too quickly! LOL 😀
Not much has happened — at least nothing exciting to mention. Strange weather related stuff in other parts of the world but not directly where I am. Cold weather has dissipated a bit, and I sure miss having to don a jacket. It's going to be summer soon and I'm not sure if I look forward to sweating it out in the warm weather. Still there's not much to complain. 
I shared this on my Internet marketing blog and thought I'd mention it here too.. I finally got paid by HubPages — yeah, after over a year of on and off writing, I finally reached payout of $50. Yebah! 😀 So if you have a penchant for writing and sharing your interests and talent, you may also want to join me there. Just click on the HubPages banner below.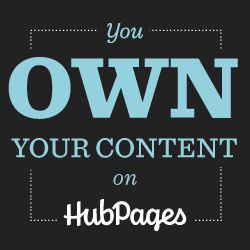 By tomorrow, it will be February. Where I am, what we're looking forward to is the Chinese New Year celebration. That's happening on the 10th of February this year. It will be ushering in the Year of the Water Snake. After that will be Valentine's Day, not that I celebrate it much. Then, there's the People Power Revolution anniversary on the 25th of the month. It's going to be a short month filled with stuff to do! 🙂 Now that's something to look forward to. 
That's it for now! I will be back here soon… till next time… ta-tah! 🙂
Comments Off on Month-to-Date Update — January 31st, 2013